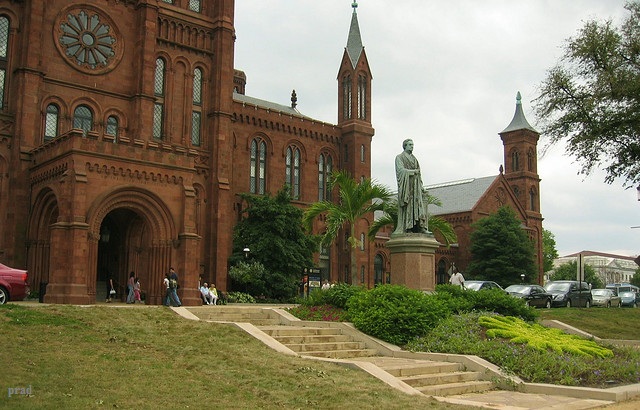 The arrival of the Discovery Space Shuttle in Washington, D.C., thrilled onlookers, with several flyovers of key locations in the nation's capital. The space craft's deployment in the Smithsonian makes one more impressive item for display. But the Smithsonian has still not responded to criticisms of its online magazine blog post written by Brian Switek. It seems that institution still slams its doors to living pterosaurs.
Is the Ropen a Myth?
Perhaps it is the fear of appearing foolish that keeps the Smithsonian doors closed to any pterosaurs except those having only bones. Perhaps the official policy remains "the ropen is a myth." But where is any real evidence for universal extinction of general types? Why not at least allow for the possibility that valid human experience is not limited to gazing at exhibits in a museum or analyzing specimens in a laboratory? Not all species of pterosaurs need be extinct. How can the Smithsonian explain the following sketch drawn by an eyewitness?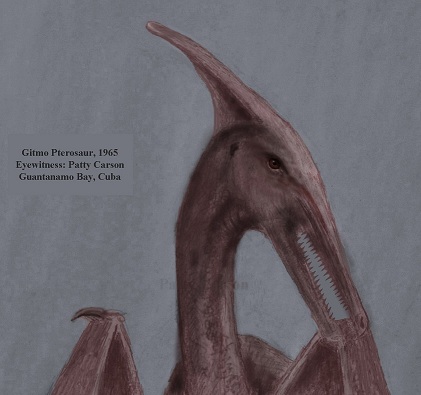 "Gitmo Pterosaur" drawn by eyewitness Patty Carson
One comment on "
Smithsonian Slams the Door

"
Pingback: Smithsonian Gets "Discovery" but Runs Away From Discovery « Dinosaurs and Pterosaurs Alive
Leave a Reply