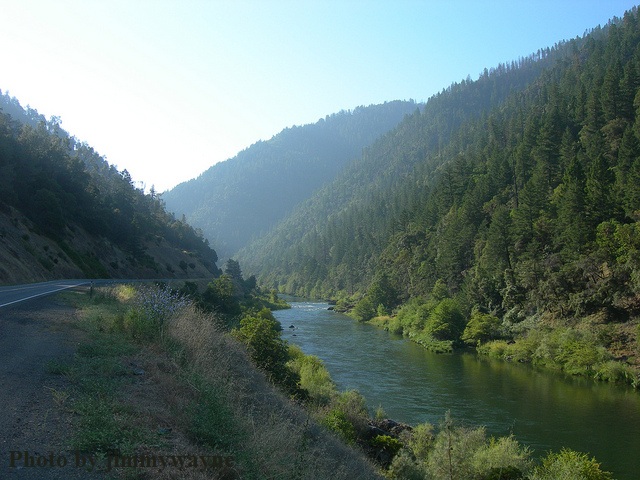 Who has seen a live pterosaur in Northern California? First let's get the Trinity National Forest (California) sighting out of the way, for the countless online reports seem to have no reference to anything: no name of any eyewitness, no name of any interviewer, no name of any book, no name of any newspaper that has anything published about this sighting. So what do we know about the couple that was driving through Trinity National Forest in the early 1960′s? They "reported seeing the silhouette of a giant 'bird' that they estimated to have a wingspan of fourteen feet. They later described it as resembling a pterodactyl." In what way did it resemble a pterodactyl? Who knows?
In the summer of 2011, just days ago, a vague report came in about flying lights south-by-southwest of Shasta-Trinity National Forest*, much closer to the coast. But the eyewitness gave an account more of his feelings than of what he had actually seen. If this eyewitness, in this recent sighting, is correct, the nocturnal flying creatures get close enough to react to his camera zoom; perhaps they can hear the mechanical sound of the video camera. (*In 1954, two National forests were combined with the resulting one called "Shasta-Trinity National Forest.")
So what would cause anyone to suspect that the unnamed couple driving through a forest in Northern California actually saw a "pterodactyl?" Strange flying lights have been witnessed in other parts of California and large pterosaur-like flying creatures have been witnessed in other parts of California. But there is something else: Even further north, some eyewitnesses have reported a Washington state pterosaur. These two reports, weak as they may be in themselves, need to be taken in the context of many other sightings of apparent pterosaurs in the western United States.
"The wing span (again an estimate) seemed to be about 30 (if not more) feet across.  It was light brown in color with canvas like skin and absolutely no feathers. . . . When it passed across to the right of me I then realized it was a living creature because it began to flap its wings and continued to flap its wings several times at about a two second interval between flaps."
Advertisement: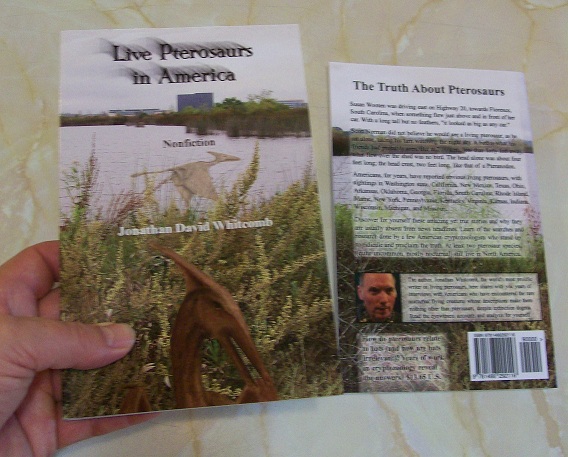 From the Title Page of the third edition of Live Pterosaurs in America:
Reports of huge flying "pterodactyls" in American skies have floated around the internet for years; but before about 2005, details were scarce. When an eyewitness was named, the interviewer was often anonymous; even when an eyewitness was credible, and the account published in a newspaper, the story was ridiculed, discouraging others who had also seen strange flying creatures. Where could eyewitnesses go? What a predicament for them! Who would believe their reports?

Since the two ropen expeditions of 2004, in Papua New Guinea, more Americans have learned of the living-pterosaur investigations and the many resulting eyewitness interviews. Many web pages have sprung up, many of them by explorers themselves. . . . The author, one of those American explorers who interviewed natives in Papua New Guinea, has been interviewing American eyewitnesses since 2004.

How are sightings in the United States related to those in the southwest Pacific? How do some apparent nocturnal pterosaurs pertain to bats, and how are bats irrelevant? How could modern living pterosaurs have escaped scientific notice? These mysteries have slept in the dark, beyond the knowledge of almost all Americans, even beyond our wildest dreams (although the reality of some pterosaurs is a living nightmare to some bats). These mysteries have slept . . . until now.
One comment on "
Live Pterosaurs in Northern California

"
Pingback: Pterosaurs Living in California « Dinosaurs and Pterosaurs Alive