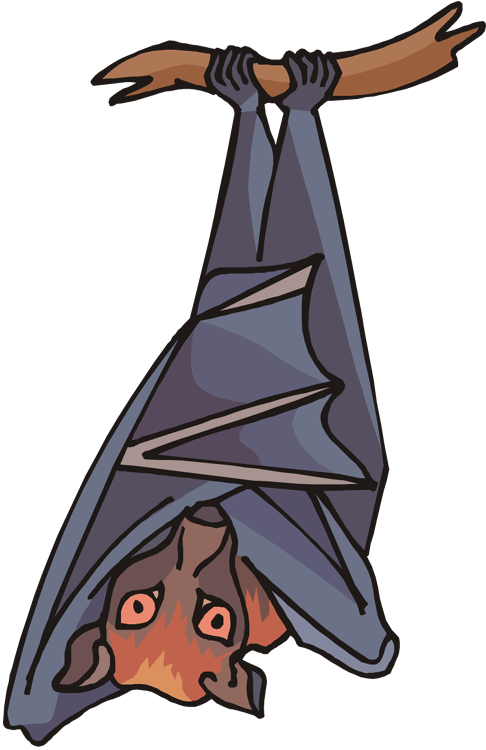 The giant-bat hypothesis no longer can fly. It hangs wrapped in naked bat wings, trying to hide from the piercing examination of reason. To put that in literal terms: Critics have failed to make any convincing argument for the giant fruit bat as an explanation for the many sighting reports of flying pterodactyls in the south Pacific, including in Papua New Guinea.
Does a "giant" bat with a tail one inch long explain a "pterodactyl" with a tail "at least" ten or fifteen feet long (Hodgkinson's Finschhafen sighting in 1944)? Does that "flying fox" fruit bat with a wingspan of five feet explain a flying creature with a wingspan of 30-50 feet (Perth Creature of 1997)? What sighting does it explain, when we get right down to it? None?
The "flying fox" bat has been offered as a general idea to dismiss sightings that critics fail to examine in detail. No critic has offered that lame idea to explain a twin-engine plane's near collision, at 6500 feet altitude, with a "pterodactyl" between Indonesia and Australia, in June of 2008. No critic has offered that idea to explain a report of a native man being carried up into a tree by a flying creature that ate him in front of his terrified fellow-villagers. No critic has offered that idea to explain the mysterious lights observed by the British biologist Evelyn Cheesman, on the mainland of New Guinea, many years ago.
In San Antonio, Texas, around 1986, two eyewitnesses were shocked at the flying creature they encountered one night. "We noticed something flying around across the road . . . flying just above the phone lines. It would go one direction, turn, and swoop back. The shape was wrong for any large bird of the area, and the size was much too large to be any bat I have ever seen . . .
Advertisement: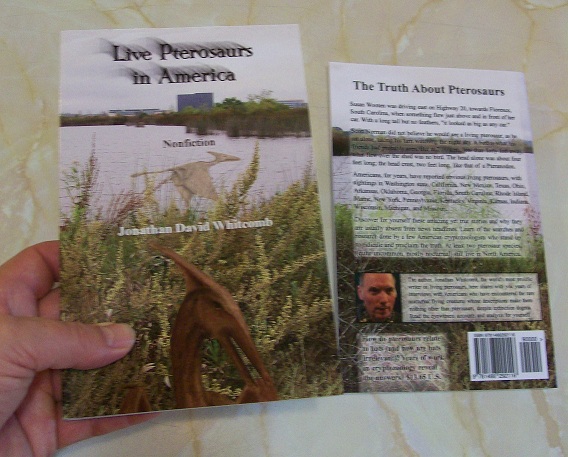 From the Introduction in the third edition of the non-fiction cryptozoology book Live Pterosaurs in America:
My American associates and I who have explored in Papua New Guinea, searching for living pterosaurs, intend no deceit; we intend only enlightenment. Ten expeditions, within sixteen years, have rewarded us with many eyewitness accounts and video evidence for what we believe is the bioluminescence of a flying creature; but we still lack a clear photo of a pterosaur. We have been labeled foolish, biased, and crazy; but the few who say "lies" reveal their own foolishness: Why would we work so hard, for so long, with so many opportunities to fabricate pterosaur sightings in so many remote jungles, and then admit that we never saw any clear form of a pterosaur? It is because we intend not to deceive but to enlighten.
One comment on "
Pterodactyl or Giant Bat?

"
Pingback: Pterosaur Sighting in Kansas « Dinosaurs and Pterosaurs Alive